ENGINEERING CHALLENGE
Archie Black, Katie Fehrenbach, Jessica Gibson, Lucia Roberts, Olly Graham and Izzy Leamey had the opportunity to research, design and make prototype solutions to a tough engineering problem competing against five other schools.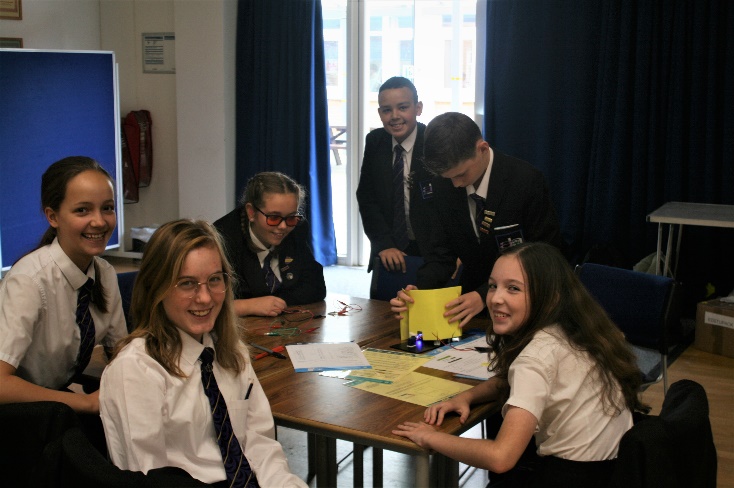 The challenge is part of a national competition with the engineering brief still held in secrecy as more schools take part. All students had to develop a sustainable solution to energy conversion and storage and were excellent representatives of the school showing superb teamwork and creativity. The event drew on a range of skills as students took the lead. Beginning with the design phase, students planned their team structure and outlined their ideas on paper.
Next, they created, built and developed their designs by purchasing equipment from a shop using their budget of 'Faraday' currency.
Finally, students presented their concept and prototype to a judge from The Institute of Engineering and Technology.
It was a close decision on the winners, however, well-deserved congratulations go to the winning team from Helena Romanes and well done to the Alec Hunter team for an impressive effort.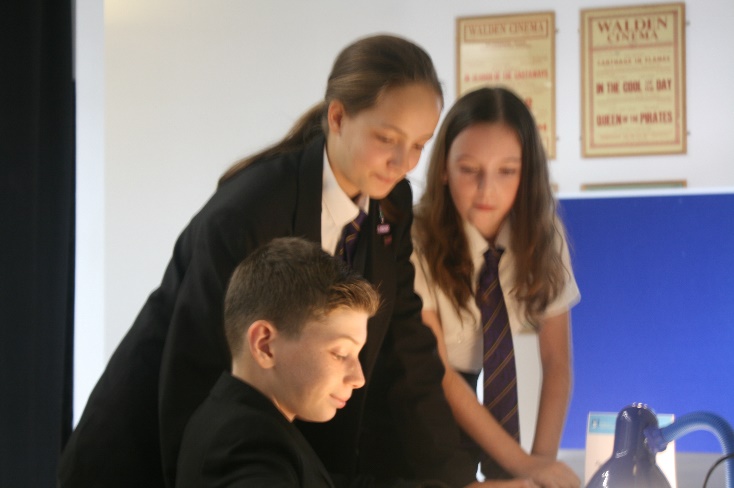 Our Year 8 Faraday Challenger team all regularly attend the weekly Science Club where we encourage exploratory and student-led learning