YEAR 11
If you would like a careers guidance interview, please book an appointment in person via Mrs Pipe in the library or you can email CPipe@alechunter.com
The qualifications you get will affect what you do in your future, and we are here to help with college or sixth form applications and searching for apprenticeships.
If you have not yet done any work experience/volunteering in Year 10, then now is the time! (See the Year 10 page for more information)
By now, you should all have completed a personal CV in a Learning for Life lesson. This needs to be constantly updated with any new skills or experience. If you have not yet got a CV, see your Learning for Life teacher or Mrs Pipe in the library.
Useful CV websites:
Options after Year 11?
Before choosing your next steps, you need to think about a few things:
How do you learn?
What kind of person are you?
What are you good at?
What are you interested in?
What exam results are you likely to get?
If you don't know the answers to these questions, don't worry. Use the information here to start you thinking and talk to the people that know you, or make an appointment to see the schools Careers Adviser.
Raising the Participation Age (RPA)
It is a government requirement that young people stay in some form of education or training until their 18th birthday, more information can be found here. This can be any of the following:
Sixth Form
Further Education College
Apprenticeships / Traineeships
Employment (with training)
Volunteering (with training)
STEM

The Government is encouraging more young people to study STEM (Science, Technology, Engineering and Maths) related subjects because they will give you the skills you will need for a wide range of career choices in the future. Have a look at these useful websites:
Remember it's important to make sure you choose subjects that you like and are good at!
If you would like a careers guidance interview, please book an appointment in person via Mrs Pipe in the library or you can email cpipe@alechunter.com
Timing is Important
Not sure when to start? Our Year 11 Timeline will help you to start planning and ensure you don't miss those important deadline dates..

Pick up Sixth Form and College prospectuses from the school library
Attend Sixth Form and College open events - see below for dates
Check out how to apply (either online or paper application form)
Check out when the deadline date for applications is and ensure you apply in time!
Start revising for your exams – remember, the better your GCSE grades, the more choices you will have in the future!
Labour Market Information:
Identifying where the jobs are now and where they could be in the future is called Labour Market Information. Researching this will help you choose your options and future career pathways.
www.parentalguidance.org.uk/labour-market-information
College & sixth form Open Events
Please click the button below to view the latest Open Event dates:
What are Facilitating Subjects?
Facilitating subjects are the subjects most commonly required or preferred by universities to get on to a range of degree courses. They help you keep your options open when choosing a degree, and many of the top universities will ask you to have at least one A-level in a facilitating subject when you apply
The Russell Group, which represents 24 leading UK universities, defines facilitating subjects as:
Modern Languages– e.g. French, German, Spanish etc.
Classical Languages – e.g. Latin, Ancient Greek.
Why these subjects?
These are all subjects that universities require students to have in order to be accepted on to many degree courses. Lots of science degrees require students to have two or sometimes three A-levels in Maths, Physics, Chemistry or Biology. If you would like to study Art or Music you should definitely study these subjects at A-level.
Lots of specialist courses at A-level and beyond also take a large part of their content or structure from facilitating subjects. For instance, Engineering includes elements of Maths and Physics, and Communication & Culture includes skills from English and Media Studies – so choosing a facilitating subject will prepare you for a range of courses.
Does this mean I shouldn't study non-facilitating subjects?
No - there are lots of other subjects, which are excellent at preparing you for university. The only difference is that they aren't usually required by universities to get onto a particular course.
For example, Psychology and Economics are considered useful subjects for lots of courses, but you don't actually need them to get on to a Psychology or an Economics degree.
If you already know what you would like to study at university or you're passionate about a particular subject, then you should make your choices based on this, or what you need to get on to your chosen course (research this on the www.ucas.com website).
If you're worried or in doubt about your choices, always discuss with your school/college before you commit to them.
Are there any facilitating subjects to avoid?
The Russell Group advises that Critical Thinking, Citizenship Studies and General Studies should only be taken as 'extras', as many universities will not accept them as one of the three subjects that your offer will be based on.
In a nutshell: "Facilitating subjects don't cover everything, but choosing one or two helps keep your options open for a range of courses and careers."
How to Write a Personal Statement
A personal statement should give the reader an idea of the sort of person you are, your interests, skills, qualities and achievements. It should also tell the reader some of your goals and ambitions for the future. You are likely to need a personal statement for many things in the future, such as college, sixth form and university applications.
Below are some useful points to include in your personal statement:
An outline of your current career plan and any steps taken towards this goal, e.g. job shadowing, careers advice.
Work experience and any current part-time employment.
What skills have these taught you?
Why do you want to go to college, sixth form, university?
Any specific university ambitions that you have.
What is the rationale behind your course combination?
Responsibilities you may have in the home, at school, or in other organisations. (This could include caring for siblings, or a parent, or making a significant contribution to any aspect of helping at home. In school, it might be being a prefect, being on the school council, or organising charity, arts or sports events. Outside of school this may involve helping with the local Scout/Guide pack or being involved with a Youth Council/Group.
Any significant achievements in the last two years– awards at school, representative sporting honours, public performances in the arts, maths/science competitions, etc.
Special interests or hobbies that you have (Don't include shopping, watching TV or socialising with friends/family)
What books have you read?
What book are you reading at present?
Who are your heroes?
What or who inspires you?
Your personal qualities
Your strengths and weaknesses
For examples of Personal Statements, visit www.universitycompare.com/personal-statement-examples
UCAS Tariff Points Calculator
| | | | |
| --- | --- | --- | --- |
| A LEVEL | AS LEVEL | BTEC LEVEL 3 (National Extended Diploma) | T LEVELS |
| A* = 56 | A = 20 | Distinction* = 56 | Distinction = 144 |
| A = 48 | B = 16 | Distinction = 48 | Merit = 120 |
| B = 40 | C = 12 | Merit = 32 | Pass (C+) = 96 |
| C = 32 | D = 10 | Pass = 16 | Pass (D/E) = 72 |
| D = 24 | E = 6 | *You will have 3 overall grades ie. D*DD, DDM, DMM, MMM | |
Apprenticeships
An apprenticeship is a real job with training which allows you to earn a wage whilst you learn. You will gain a nationally recognised qualification in whichever sector you choose to work. If you need help in making applications, you can make an appointment with the careers adviser in school.
You can search and apply using this link: www.gov.uk/apply-apprenticeship
(For further information on how to navigate this website and create a successful application, please download the document 'How to write a winning Apprenticeship application gov.uk', below.)
For information on what you can earn as an apprentice go to: https://www.gov.uk/become-apprentice/pay-and-conditions
Click here for resources: https://amazingapprenticeships.com/resources/
Careermag for School Leavers
Careermag is a high-quality careers magazine which connects students, graduates, their parents and educators to career support and guidance. Careermag is all about helping young people unlock their full potential through telling stories, dispelling myths and misconceptions and sharing insights into employment and qualification routes. Each issue features top employers, hints and tips to help you with your job search, inspiring case studies and sector spotlights so you can make a well-informed decision on what is right for you.
https://careermap.co.uk/careermag/
Raising the Participation Age (RPA)
It is a government requirement that young people stay in some form of education or training until their 18th birthday; more information can be found here. This can be any of the following:
Sixth Form
Further Education College
Apprenticeships / Traineeships
Employment (with training)
Volunteering (with training)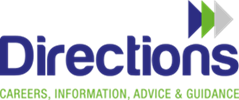 For further information, advice & guidance please visit the Directions IAG website, which is packed full of useful information for students, parents and carers using this link: https://directions-careers.co.uk/